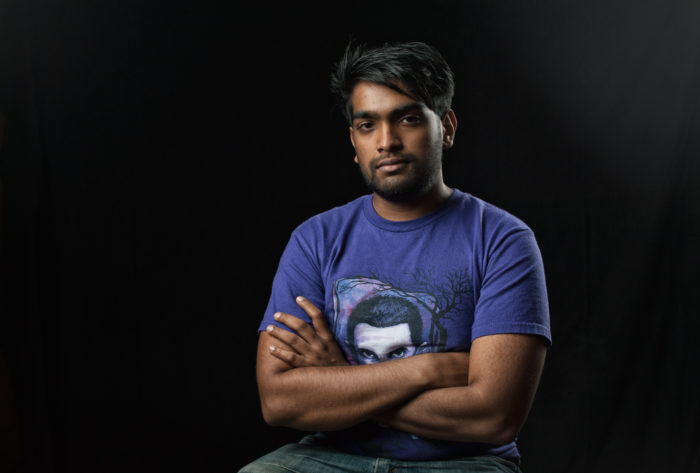 Pravin Thompson is an International Jazz Guitarist based in New York City. Originally from South Plainfield New Jersey, Pravin began studying guitar at age 10 after years of watching his older brother play. He quickly began playing in local rock bands and school ensembles where he was first exposed to jazz. After graduating, Pravin attending New Jersey City University and majored in Jazz studies. Through the school he has performed with Allen Farnham, Joel Weiskopf, Paul Meyers, Nate Eklund, Bob Malach, and Pete McGuinness.
In 2014, Pravin graduated from NJCU and released a 6 track EP entitled "Identity," featuring all original compositions. Grabbing influences everywhere from Miles Davis to Smashing Pumpkins, "Identity" is a blend of Rock and Jazz. Singer-Songwriter like melodies, along with improvisation and heavy band interaction.
Since releasing "Identity" Pravin has relocated to Brooklyn where he maintains a busy performing schedule as a side-man and leader. ShapeShifter Lab, Rockwood Music Hall, Pianos, Kava Shteeble, Pete's Candy Store, The Shrine, Melrose Ballroom, Silvana, Bar Next Door, are some of the of local venues he Performs at regularly. He has also played in Resonance Cafe and Upstairs Jazz Lounge in Montreal, Canada.
Pravin also plays in many large ensembles. Frequently subbing in bands such as Big Beat, Erica Seguine & Shannon Baker Jazz Orchestra, Pangean Orchestra, New Generation Theater Company, and Brillbird/Jessica Ackerley: Double Trio ensemble. Pravin was apart of the "Super: The Musical" ensemble, which was performed during 2016's NYC Fringe Festival and won the "Overall excellence" award.