Hello "Groovy People of the internet" (Stealing from youtuber's jake and dean),
I am posting to you guys from Bangalore, India! Hanging out in my sisters apartment. We're both exhausted after a week of traveling and eating (so so so much food 0.0)
My apologizes for the lack of information on the last few performances I did here… I played a total of 3 times… Sadly all were private events except for a last minute house concert in my sisters apartment. Originally I was supposed to play at the Venue Take 5, and I hate to have to name names, but they cancelled on me as I got on my flight. Very nice people but incredibly unorganized, didn't answer e-mails or phone calls for months, and trying to reschedule was also a shit show. It was really disappointing and there reasoning in my opinion wasn't very valid. Sorry to call you guys out, but I had about 30 people coming including family members whom I haven't seen in about 10 years.
We ended up having an awesome house concert at my sisters apartment! Able to fit about 20 people in the joint! Killer vibe… Out of any of my recent musical projects, solo guitar has been the most…. intimidating. I have approached this from a purely sonic place. Some repertoire, but everything is done with a sonic landscape in mind. I plug in about 10-15 pedals and kind of just go for it. It has been incredibly liberating, but it also been a self-conscious inducing experience. Like re-living my awkward teen years all over again (…well lets be honest, they never ended.) I find myself halfway thinking; "Are people bored? Am I just making weird sounds that go no where? How does my hairloo… Ah shit hit the looping pedal at the wrong time… now this went from 7/4 to 17/32.. I'm going to die. At least I can get a good instagram post with this."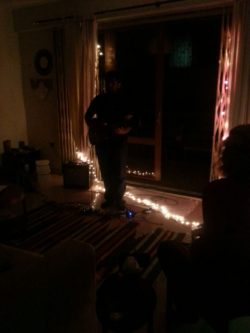 The start of any new project or music brings a lot of uncertainty, but at least with this I can pace it as slow as I want. It takes a lot of trial and error until you really feel like something is shaping. From the last three solo guitar gigs I'm starting to feel like there is a message, a concept, and a solid reason to do it. There is something worth sharing. I never really want the motivation towards something to be logistical (at least not entirely..). If that feeling of certainty isn't there then I probably will not continue in that direction.
The trail and error stage can be incredibly tedious and painstaking, and in some cases it can feel heartbreaking. When going through the process with putting together a band especially. 9 out of 10 I have to pay the band out of pocket, and if it's a flop, that hits you hard. A lot of times for me its a sonic thing. If someones sound isn't making sense for that music, you'll have to try someone else out. Which can also be a social nightmare at times..
"How come he/she never called me for that gig?"
"how come he/she only called me for one gig?
"How come he/she called that person instead of me?"
"We sessioned that stuff like a billion times how come I'm not on the gig"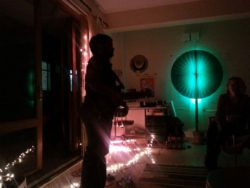 I know I have had those questions a billion times. It can be very disheartening, and to anyone reading this who has been puzzled by me in the same way… I'm sorry. It's never a personal reason. It's always about getting closer to what I'm hearing for that specific book of music.
Throughout 2016 I have written a lot of music inspired by my favorite stories. A lot of super hero and sci-fi based things. I played a lot of the new music at my last Rockwood gig, and I had it video taped (Shout out to Nick Ciofalo for doing a badass job!). I am incredibly excited to share these new videos! These guys are really making this music come alive, and it's an honor to play with them! 2017 will be a great year of music making with these guys, I am excited to see how the music shapes up and moves forward.
Now…..That those thoughts are out of the way.. Time to talk more about India. On the 24th my sister and I traveled back to the home land… Nagercoil and Moolachi. I had the honor of playing at my cousin Newbin's wedding! I also had a 4 day crash course in Tamil (my families native language).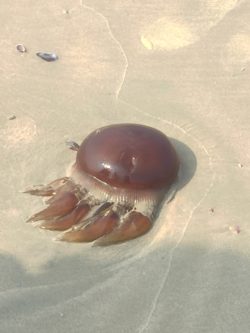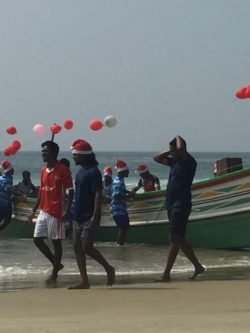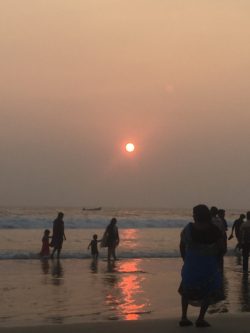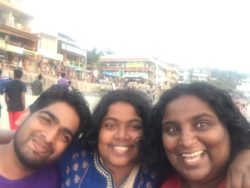 It was the first time I had been to India in ten years. It was a great time to reconnect and learn about my culture. I am coming from a South Indian Christian background. Incredibly specific lifestyle and culture go along with that. For instance… NO ONE DANCES AT WEDDINGS =/
I thought maybe it was the Christian thing, but my sister insured me that its a South Indian thing.
All my friends at somepoint have asked me these following questions: "Do you speak Indian?" (not a language, please don't ask an Indian person this.)
"Do you know Hindi?" (South Indians mainly speak Tamil, Acceptable question.)
"Namaste." or any other Hindi phrase. (best not to assume that I will understand what you're saying or want to be addressed that way. I prefer "hello!" or "hi ya" or "I just made cookies, please eat them.")
" Man, I went to a (north Indian or Hindu type holiday/event) Man you guys know how to party!" again South Indian.. Its a lot of starring… and sitting. and eating amazing food. Not much of a party culture. Though, the ceremonial clothing and rituals are BEAUTIFUL looking!!!
"Man, I went to a (North Indian or Hindu type holiday/event) You guys are do weird stuff!!" sigh…. Just because you have never scene or done it, doesn't make it weird. It is just different in comparison to your cultural background. Believe me… There are things about my cultural background that I find strange, but it is normal and sacred to the older generations. Weird is a terrible way to describe someones cultural background.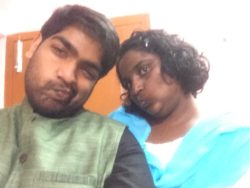 Even though there was a lack of "getting jiggy with it" at my cousins wedding, it was a great ceremony, and a very fun time. Newbin is probably the most organized human being I've ever met, and always has a smile on his face. He is working with an NGO in India that specializes on helping schools and educating those who cannot afford education. All the best to him and Julia!
Welp.. this a long update.. Thanks to anyone who read till the very end! Looking forward to being back in New York! Next gig is a Trio hit at Juke Bar January 15th! Check back for more updates and content!!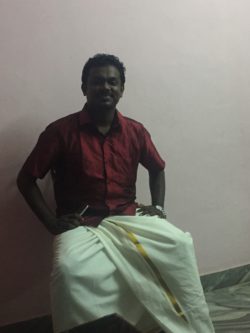 Happy Holidays everyone! Looking forward to rock it in 2017!!!